What's New in Dialpad
01 Dec 2023

16 Minutes to read
What's New in Dialpad
Updated on 01 Dec 2023

16 Minutes to read
---
Share feedback
Thanks for sharing your feedback!

We're on a mission to completely transform how the world works together and our team works around the clock designing groundbreaking, truly unified products — all powered by the most advanced communications Ai in the world!
We're always rolling out updates containing new features and capabilities to ensure you get the most out of Dialpad. Let's take a look at the major improvements we've made each month.
Take advantage of our latest additions by updating your desktop app, or visiting Dialpad's web portal.
November 2023
Ai Playbooks in Dialpad Meetings | SDRs live on the phone, but most of the sales process occurs in video meetings. Sellers can now access custom playbooks on Dialpad Ai Meetings to guide them through best practices on demos, discovery calls, or late-stage negotiations held via video call.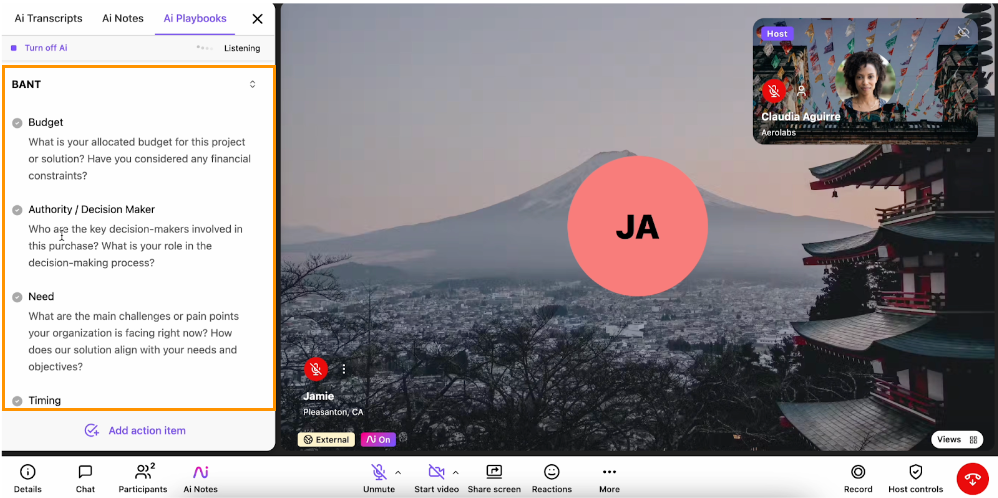 Dialpad + Microsoft Teams with License-Free Routing | Previously only available to our Early Adopters, the Dialpad License-Free Routing option with Microsoft Teams is now available to everyone! This integration allows users to bring all the power of Dialpad directly into Microsoft Teams without the Teams Phone license. Accesslate-stage SMS, Ai Transcription, Call Recording, and more to enhance your experience with Dialpad in Teams.
Dialpad Screen Recording for ChromeOS | We've added Dialpad screenrecording for ChromeOS to ensure your agents deliver effective support, enhancing your coaching & training opportunties.
Advanced missed call routing for coaching teams | We've added a new call routing setting for Coaching Teams. Advanced Missed Call Routing ensures missed call routing is standardized throughout the Coaching Team, meaning the Trainee's personal routing preferences are not considered.
Duplicate a Coaching Team | Save time when creating a new Coaching Team by duplicating an existing Coaching Team! Our new Duplicate feature means that custom settings (think Ai and call routing and coaches) will be applied to your new Coaching Team.
October 2023
Custom Ai Playbooks | Ai Playbooks leverage Dialpad's incredible Ai to ensure sales reps adhere to prescribed sales behaviors on live calls. We know that no two teams are unique, and so we've added the ability to create your own custom Ai Playbook! Custom Ai Playbooks allows users to create customized playbooks based on sales and recruiting scenarios. Not only that, it provides real-time guidance on customer calls, Ai generated summarization, and valuable analytics, to enhance and streamline processes.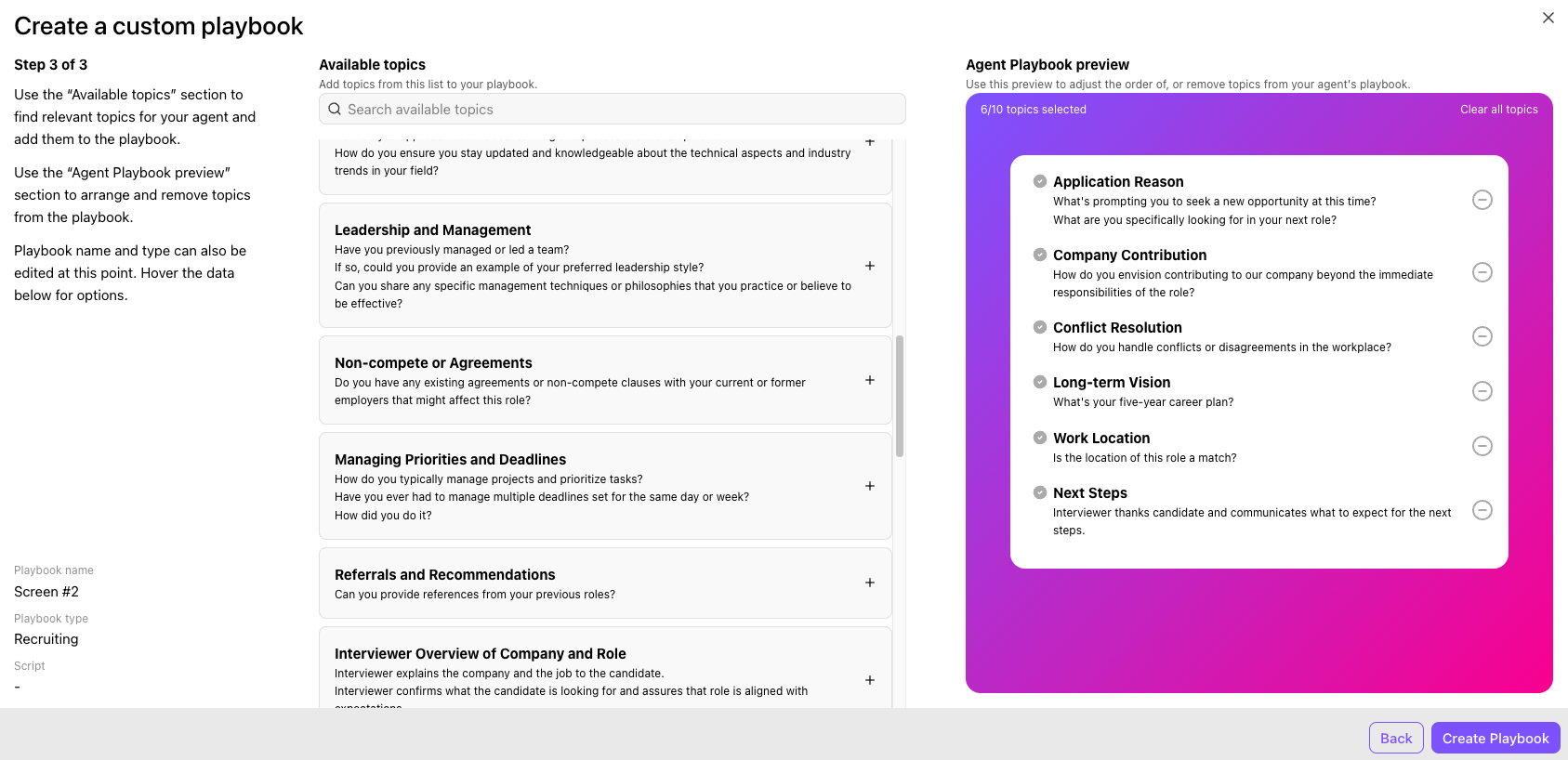 SMS delivery receipts analytics | We've added delivery receipts analytics for your SMS direct messages, allowing you to see the number of messages that were successfully sent, delivered, or failed. Easily view these stats on the Texts tab under your office's analytics.
New extension options | We know how much you love options, and so we've added more flexibility for extension dialing. Now, you can have a 4,5 or 6-digit extension for your users or shared lines.
WebHID for Dialpad App | Dialpad's WebHID integration is now available for the Dialpad desktop app! Easily add headsets right from your Hardware Settings menu. Control calls straight from your WebHID-compliant headset!
Custom Customer Context | Want to see customer details (think account number, recent communication) during live interactions? This was previously only possible if you were using a CRM integration, but now, with Dialpad's Custom Customer Context, we can display your most important client records as a call rings, and keep it accessible through the duration of the call, ensuring customers avoid repeating information, and agents can better handle their specific needs, resulting in improved overall customer satisfaction and a more efficient interaction.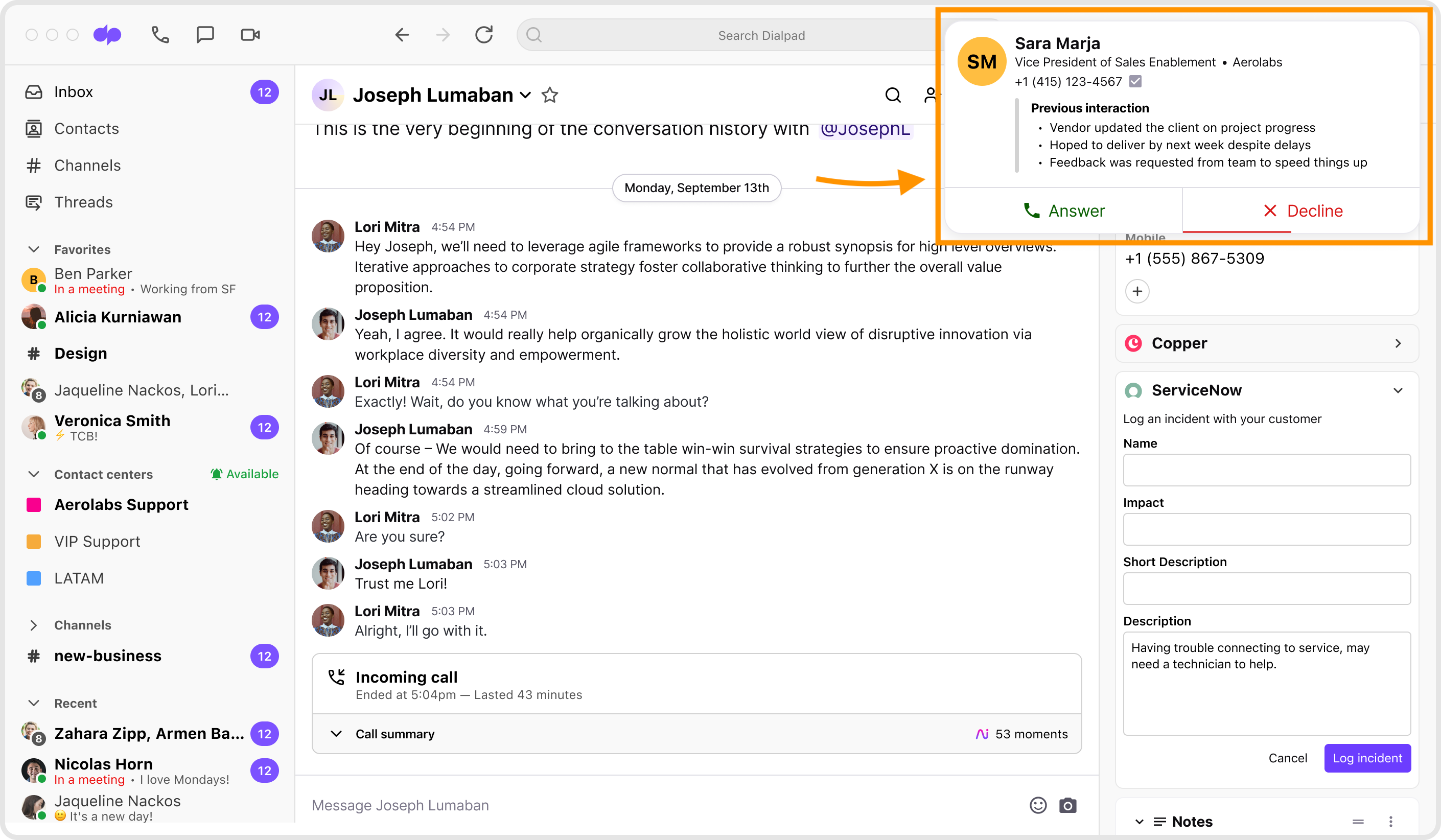 Mainline caller ID for Outbound Call to IVR APIs | Customize your caller ID for outbound calls to connect customers to IVRs via Public API.
IVR Workflows Media Management | We've added a media management section to IVR Workflows! Here, you can manage all your IVR media files, uploaded or recorded, that are used in your IVR Workflows along with delete and copy functions.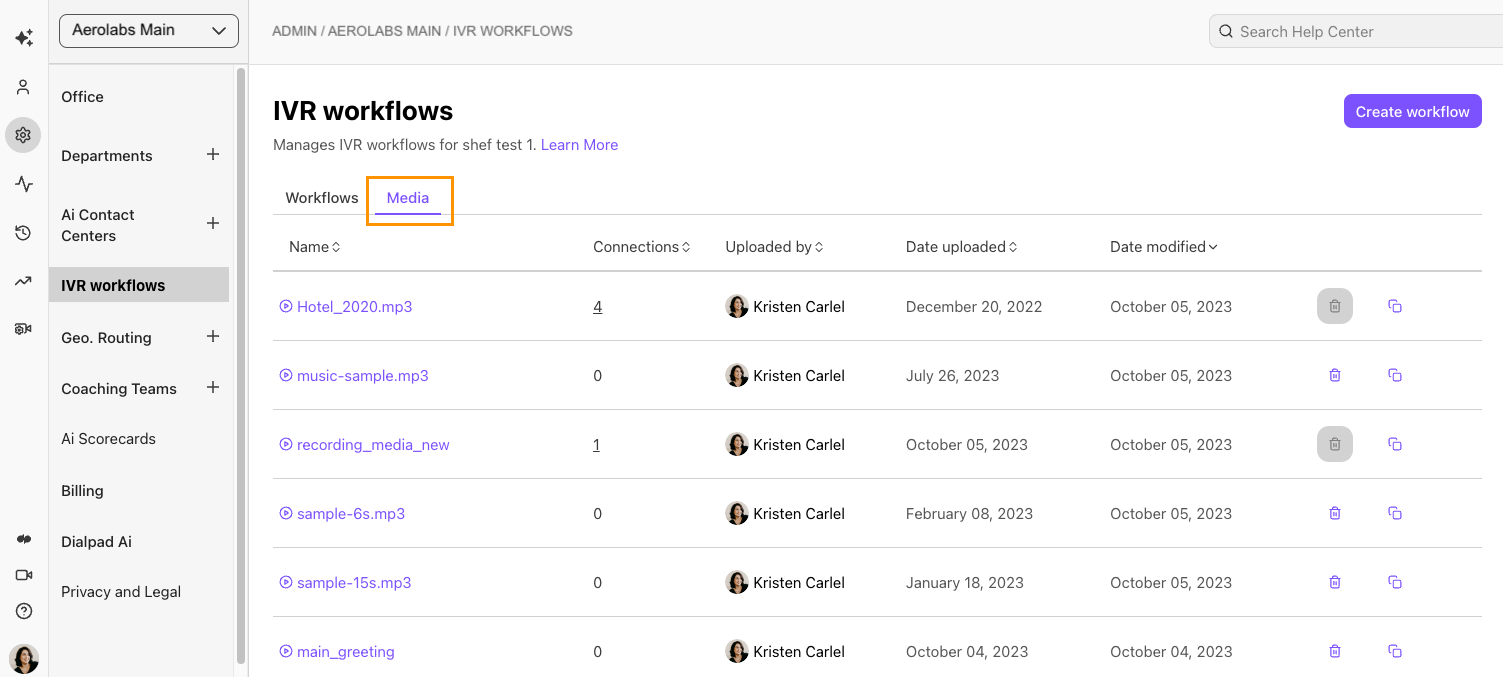 September 2023
Ai-Powered Personal Identifiable Information (PII) Redaction | Adding another element to Dialpad's robust privacy and security practices, Dialpad's newest Early Adopter Program, PII redaction, automatically redacts PII from call and meeting transcripts in real-time, keeping customer data secure.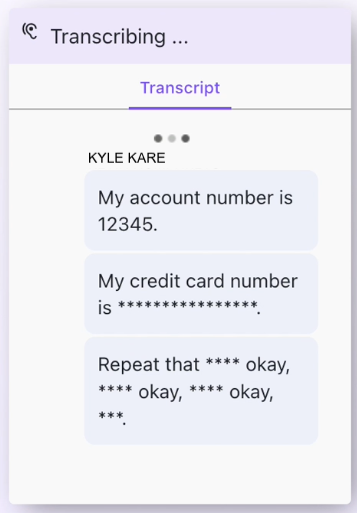 Download Screen Recording | When a Coaching Team has a Dialpad Meeting, users can now download both the video and the audio!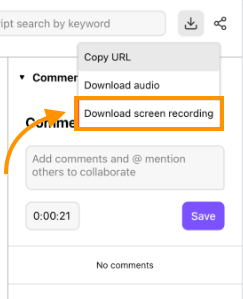 Call Quality in Call Review | We know how important call quality is and our team has worked hard to add a Quality section to your call review. Here you'll find information on key quality indicators such as jitter, packet loss, bitrate, and latency.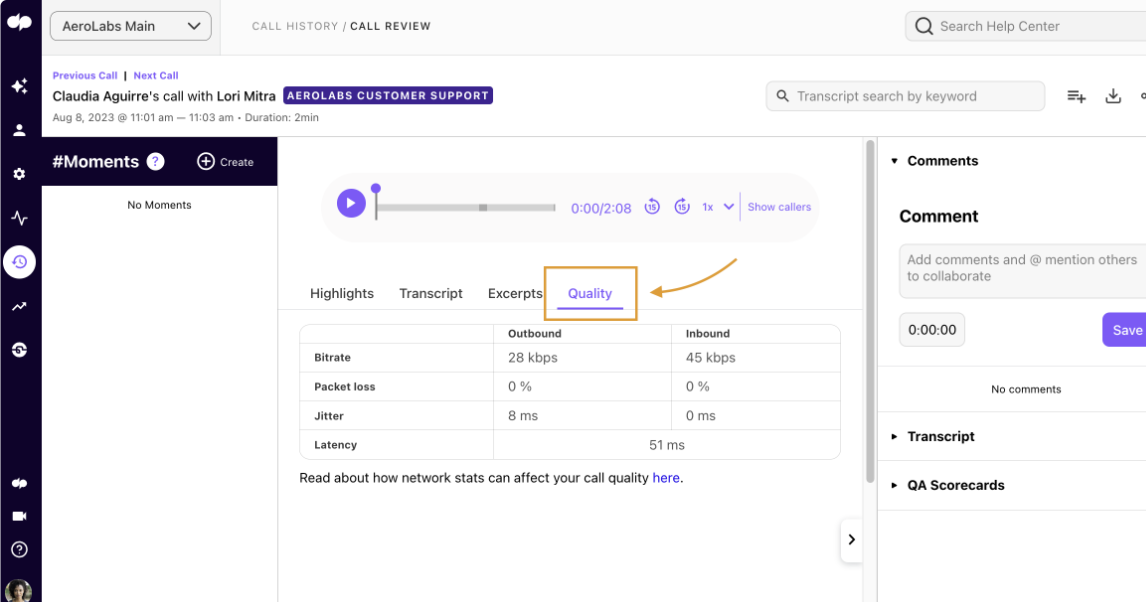 August 2023
Dark Mode | You talked, we listened! We're thrilled to be able to offer Dialpad in a smooth and elegant Dark Mode. Easily switch between Light and Dark Mode, or set it to change automatically based on your system preferences.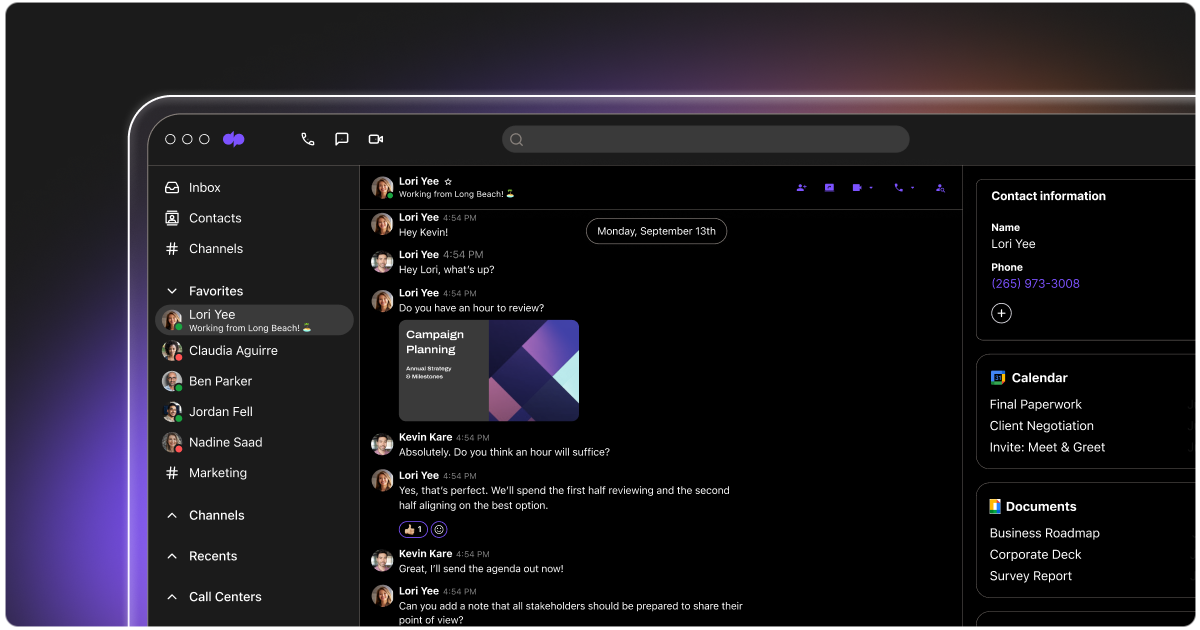 Improved Call Controls | With our new active call design, calls no longer take over the entire main app view.
Instead, essential information and controls are now conveniently located in a sleek bottom bar, ensuring easy access to crucial details.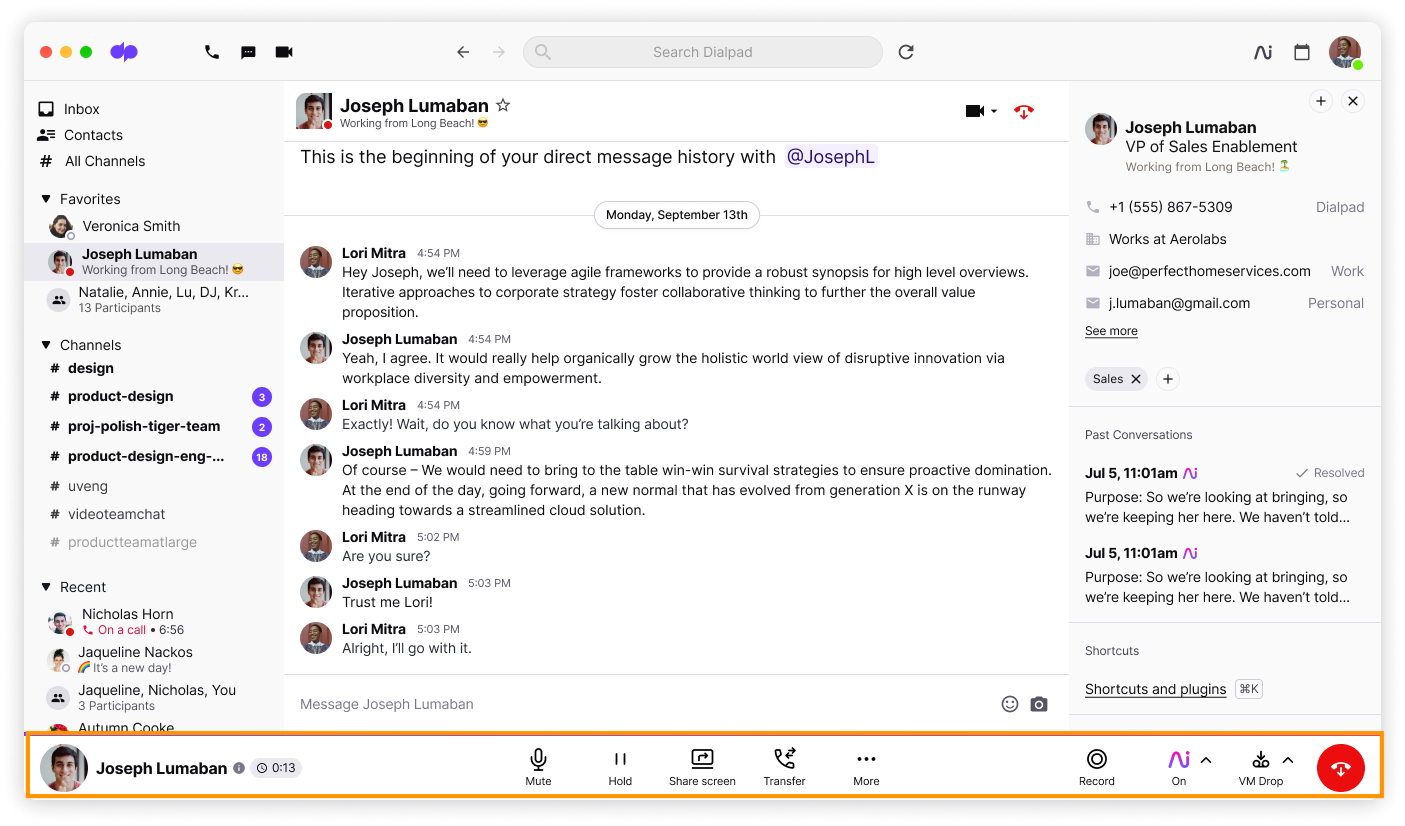 Channel Threading | We have added threading functionality to Channels, allowing you to engage in focused sub-conversations with select team members without cluttering up the main channel feed.
You'll also see the new Threads section on the left-hand app sidebar where you can easily view all of your threads, reply to the thread, mark a new message as read, or jump directly to the thread.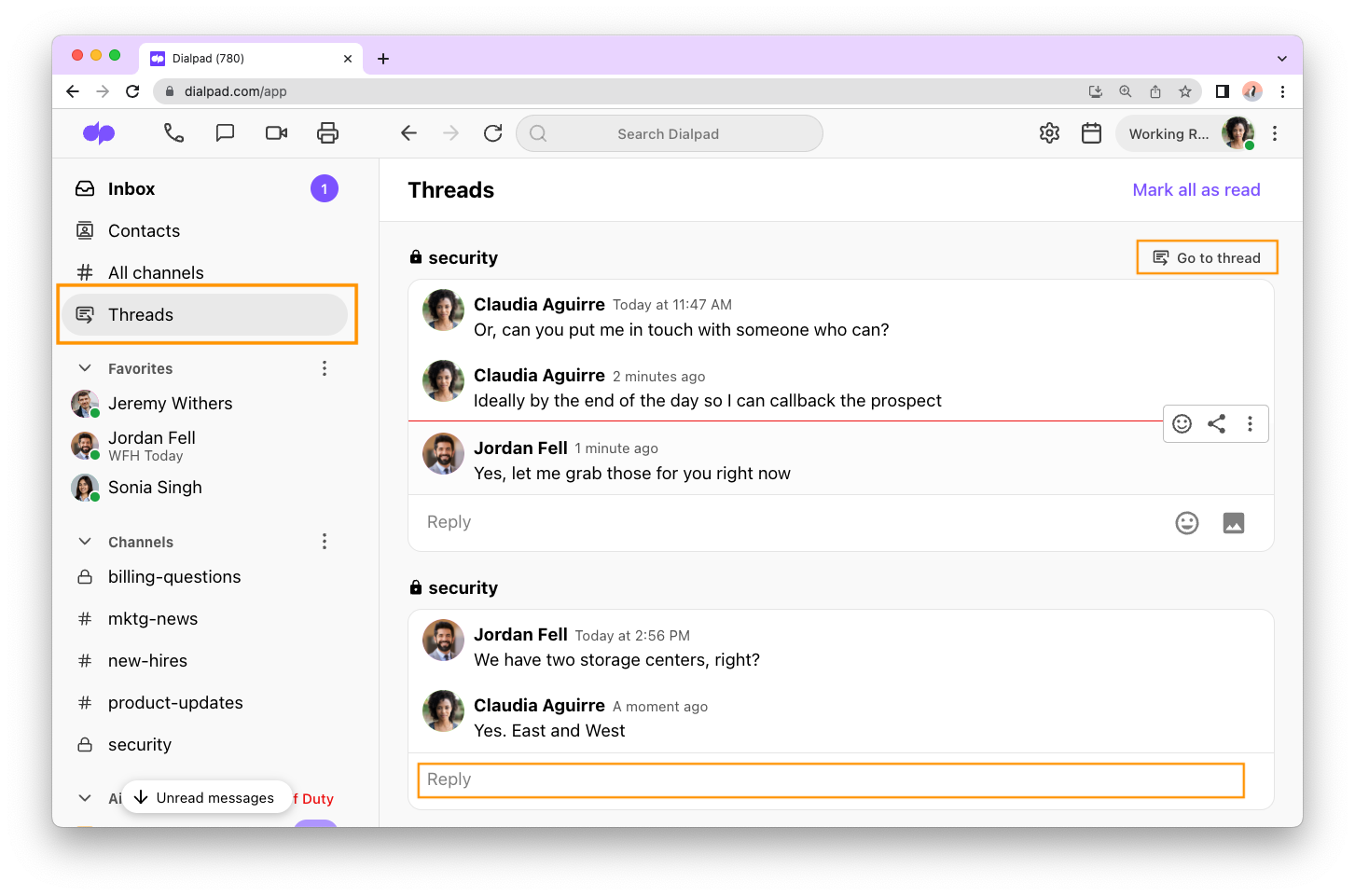 July 2023
Ai Playbooks | Continuing our 12 Months of Ai, we've released Ai Playbooks to Early Adopters!
With Dialpad's Ai Playbooks, coaches and supervisors can track rep adherence to sales methodologies like BANT, SPIN, and SPICED more easily. Dialpad Ai can automatically suggest questions and phrases that they need to say during a call (for example, asking about budget or purchase timelines), understand whether the behavior was met, and check the task off the list (or notify managers if this isn't being done).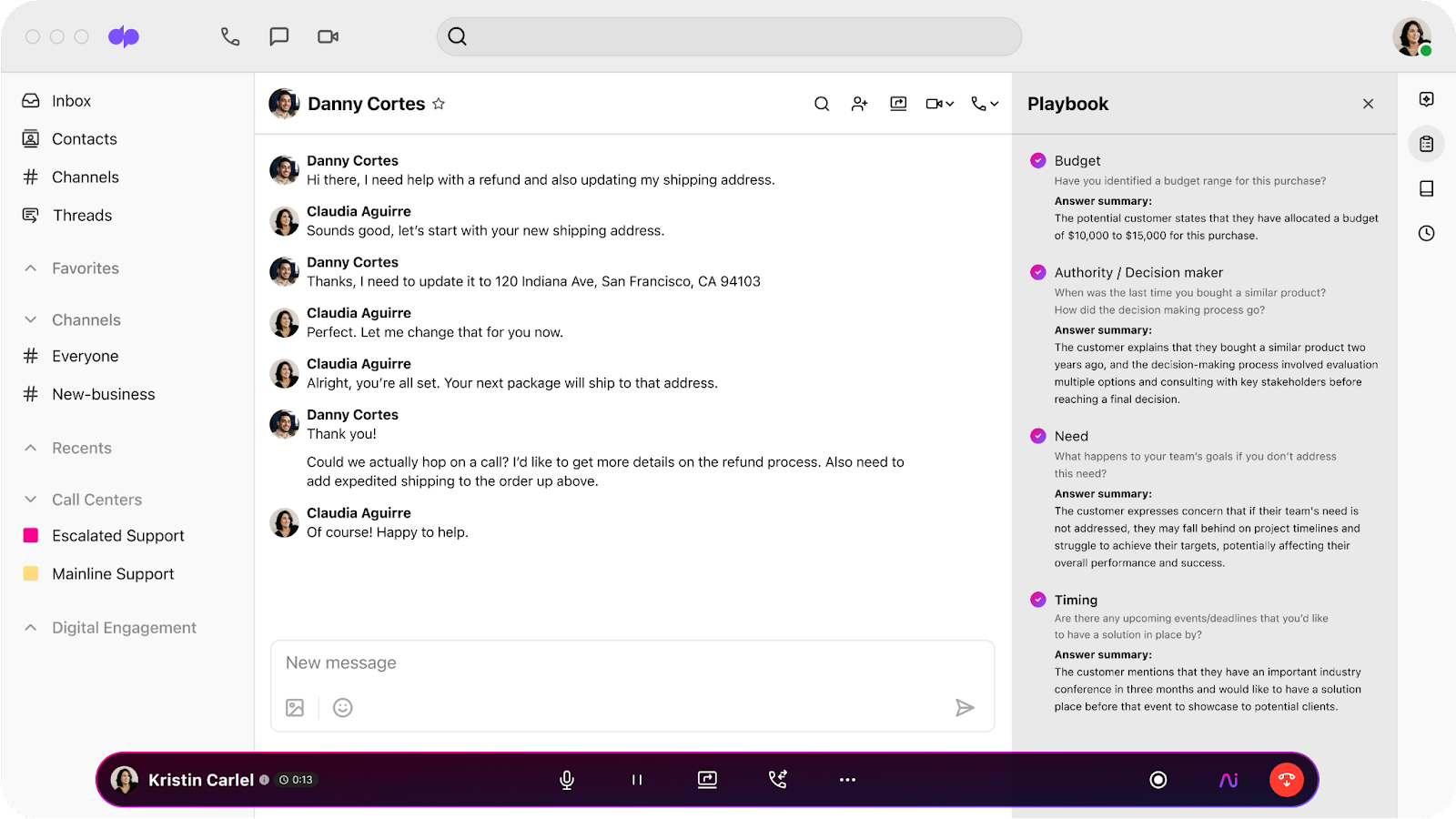 Mark as Read in Sidebar | We've added the ability to mark a full left bar section as read without needing to click into a menu. Hover over the section, and click the double-checkmark to mark all messages in the section as read.

June 2023
Ai Coaching Hub | Ai Coaching Hub, is now live for Early Adopters! Coaching Hub gives you total visibility into your team's performance and provides a concise, objective overview of multiple Departments, Coaching Teams, and Contact Centers. The Coaching Hub leaderboard provides actionable analytics, making it quick and easy to identify which teams and agents need additional support. Agents and groups can be compared quickly and easily, and identify the efficacy of scorecards over time.
Ai Recap on Demand | We've added on-demand functionality for Ai Recaps! Users in the Ai Recap Early Adopter Program will now see a 'Generate Ai recap' button in the Web Call History and in the conversation panel.

New In-Queue Callback Setting | We added a brand new setting that allows Agents to be called first before reaching out to a customer that requested a callback.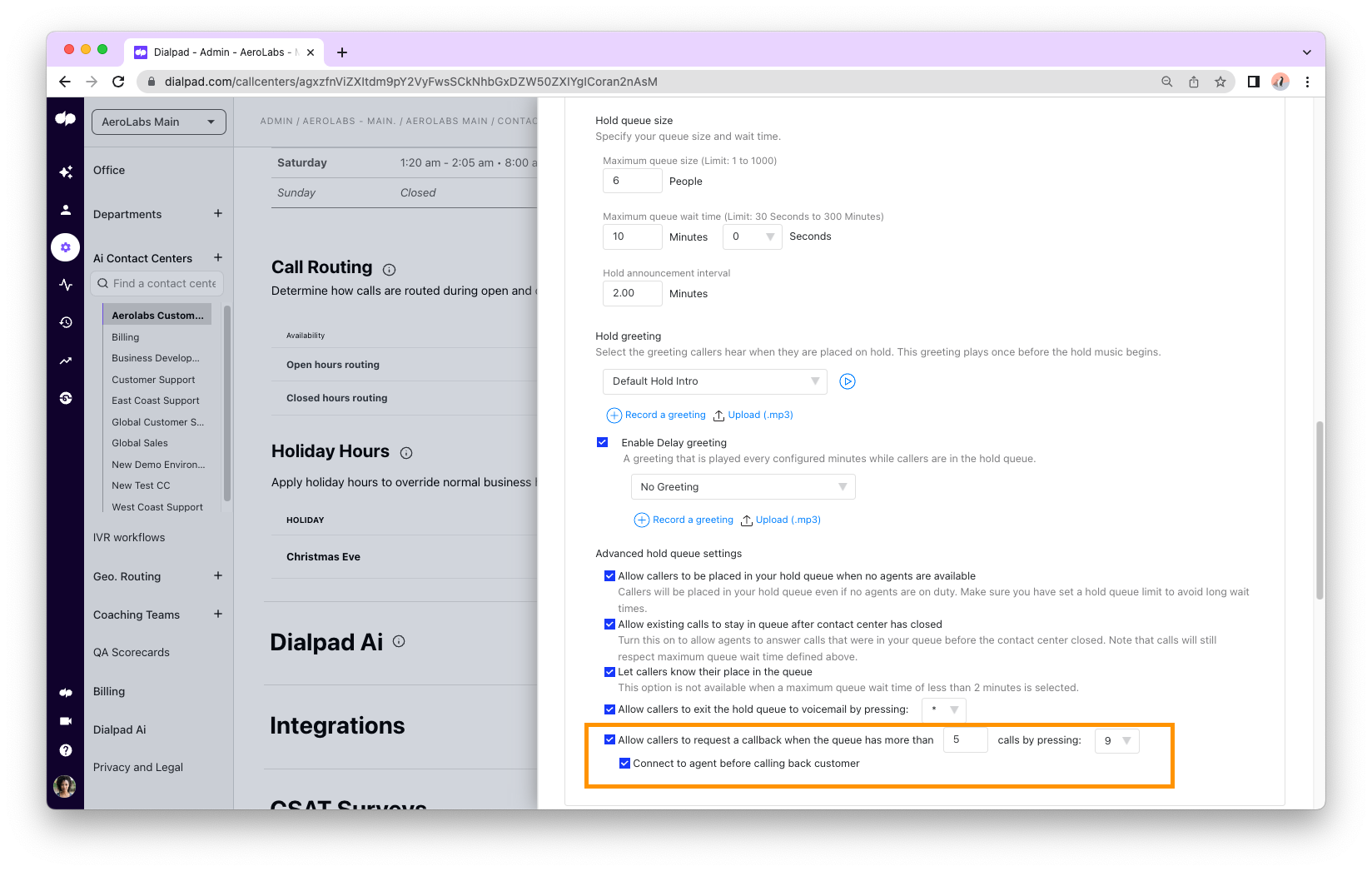 Agents will see the incoming call notification indicating it is a Callback request and when they answer the call they'll hear "Connecting you to someone who requested a callback"
May 2023
Ai Scorecards EAP | Our newest feature, Ai Scorecards, is now live for Early Adopters! Ai Scorecards adds an Ai component to our QA Scorecards feature, giving you an objective, efficient, and complete view of your Team's performance. Every call is graded by Dialpad Ai, removing the need for managers to spend hours a week manually reviewing calls or shadowing agents. Easily create new scorecards with prebuilt, templated questions, or create your own re-usable templates for additional evaluation criteria.
New Names | As Dialpad continues to evolve and grow, we've updated our product names and SKUs to reflect our product offerings and vision for the future. You'll notice updated licenses and SKU names in the Billing and User section of the Admin Portal, however, nothing is changing in terms of pricing or features.
Dialpad Talk ➡ Dialpad Ai Voice
Dialpad Contact Center ➡ Dialpad Ai Contact Center
Dialpad Meetings ➡ Dialpad Ai Meetings
Dialpad Sell ➡ Dialpad Ai Sales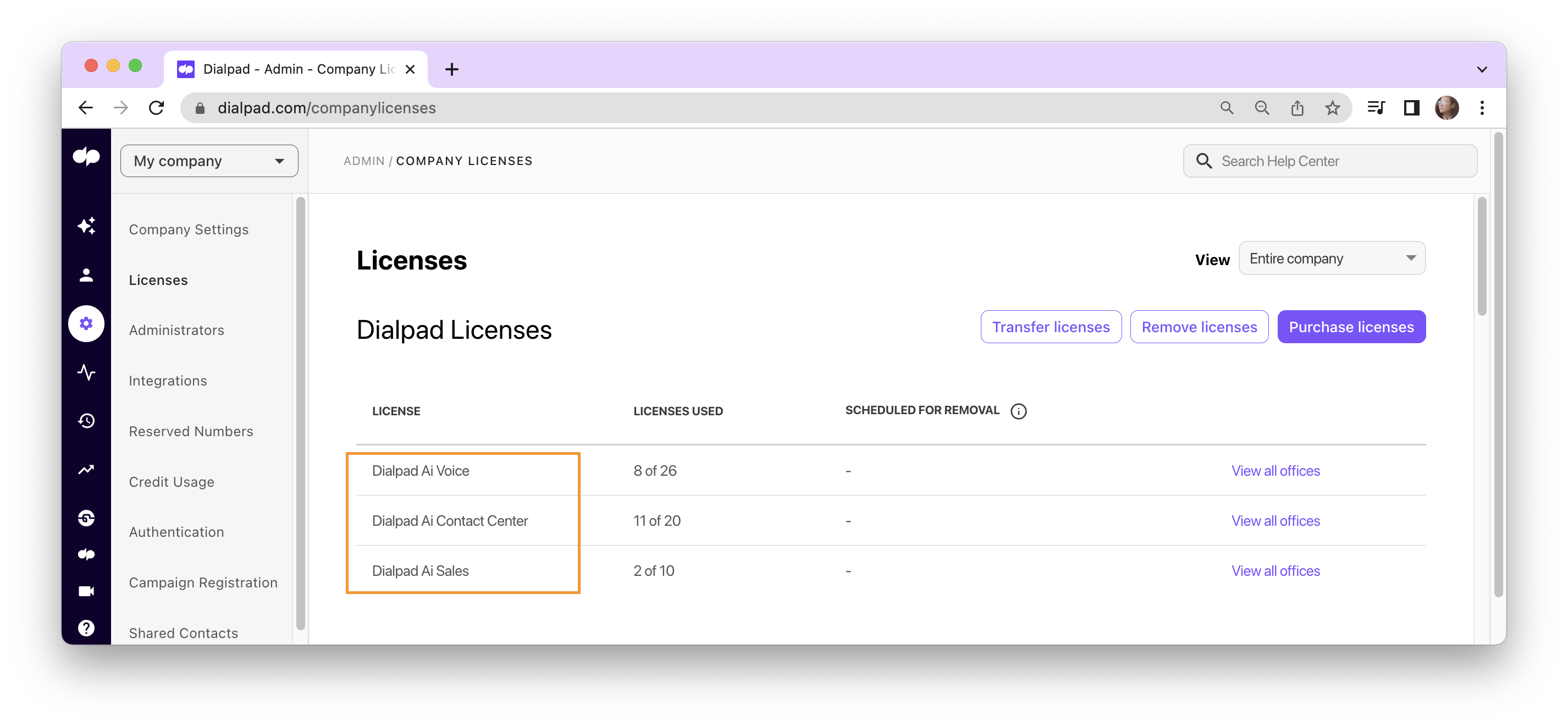 New Conversation View Setting | We added a new setting that allows you to choose whether or not you want the Contact's conversation view open automatically when you answer a call from that contact. You'll find this in Your Settings, the feature can be enabled for inbound calls to your personal number, to your group (Department) lines, or both.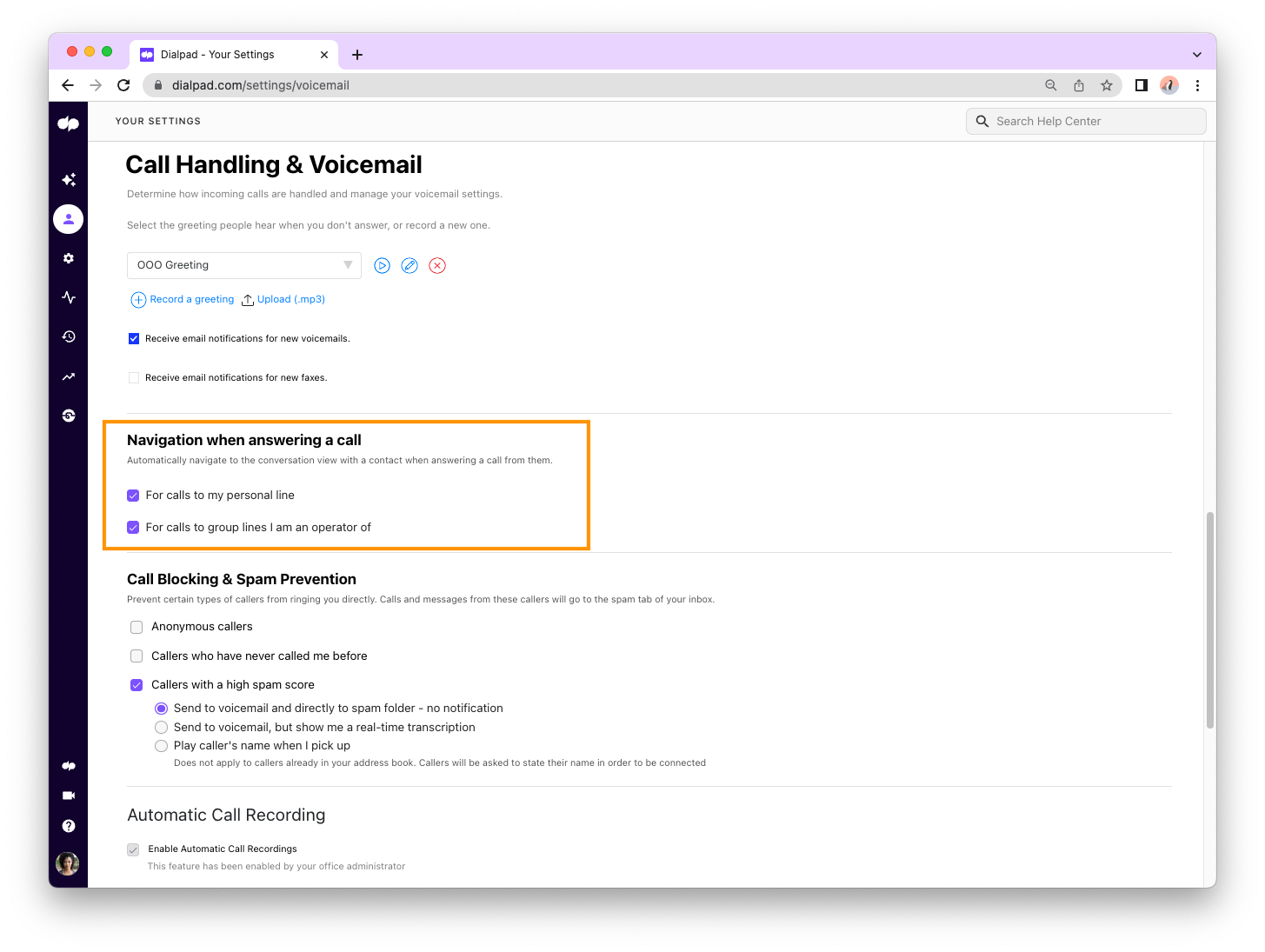 April 2023
Ai Recap | We've harnessed the power of generative Ai and paired it with Dialpad's native Ai to create Ai Recap, a highly accurate, conversational summary of each Ai-enabled call or meeting. Ai Recap provides you with a clear four-sentence synopsis of every conversation, including call details, speakers, and general discussion topics. Not only that, your recap includes call purpose categories, outcomes, and action items, ensuring that your Agents and colleagues follow up on every lead and next-step task.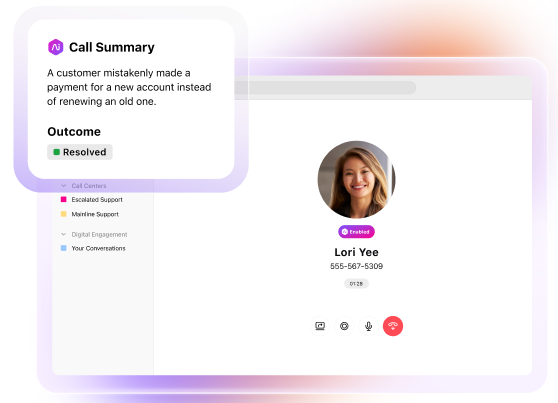 New Call Purpose Categories | We've added 8 more Call Purpose Categories to help you identify the topic of your Agent's live calls.
March 2023
Copper CRM Integration | Dialpad's new integration with Copper CRM allows you to connect with your Copper CRM to create leads, match contacts, log calls, click-to-call from within Copper, and access Dialpad's Custom Moments, RTAs, and transcripts.
ServiceNow Integration | Never miss an opportunity with Dialpad's brand-new native ServiceNow integration. Our ServiceNow Integration is designed for your Contact centers and Coaching Teams, allowing connected Users to create records and tickets, as well as log calls and notes.
Web HID | Dialpad's new WebHID integration allows Users to control their calls without using Headset vendor-specific applications. This means any WebHID-supported device will work seamlessly with the Dialpad application, and call control events such as answer, hangup, volume, and mute control will be synchronized!
Ai for Puerto Rico | All of Dialpad's incredible Ai features are now available to Users with Puerto Rican offices!
Coaches Permissions Update | Coaches can now delete recordings from the Recording Tab for the Coaching Teams they are managing.

February 2023
Microsoft Dynamics 365 Integration | Never miss a sales opportunity with Dialpad's brand new native Microsoft Dynamics integration. You'll be able to increase productivity by auto-logging calls and easily keep tabs on your prospects and customers.
Agent Global DND Behavior Change | When a Contact Center Agent is on-duty and they turn their Global DND on, it now prevents them from getting any inbound direct calls, Mainline and Department calls, but they will still continue to receive Contact Center calls. This is helpful for customers who wish to keep their Agents focused on Contact Center calls.
Personal Working Hours Behavior Change | Personal Working Hours now only impacts routing rules for your assigned Departments and Mainline, and not Contact Centers.
Yealink Call Parking | Our advanced Yealink features now include call parking!
January 2023
Improved Coaching Teams Call Summary | Your Call Summary view now includes Dialpad Meetings for Coaching Teams! Coaches are now able to access the audio and video of their Trainee's meetings.
QA Scorecards Improvement | Dialpad Meetings are now included in QA Scorecards, allowing you to grade all of your Agent's interactions.
Clickable Status Links | When you enter a hyperlink as your Custom Status, it is now clickable from within the Dialpad app!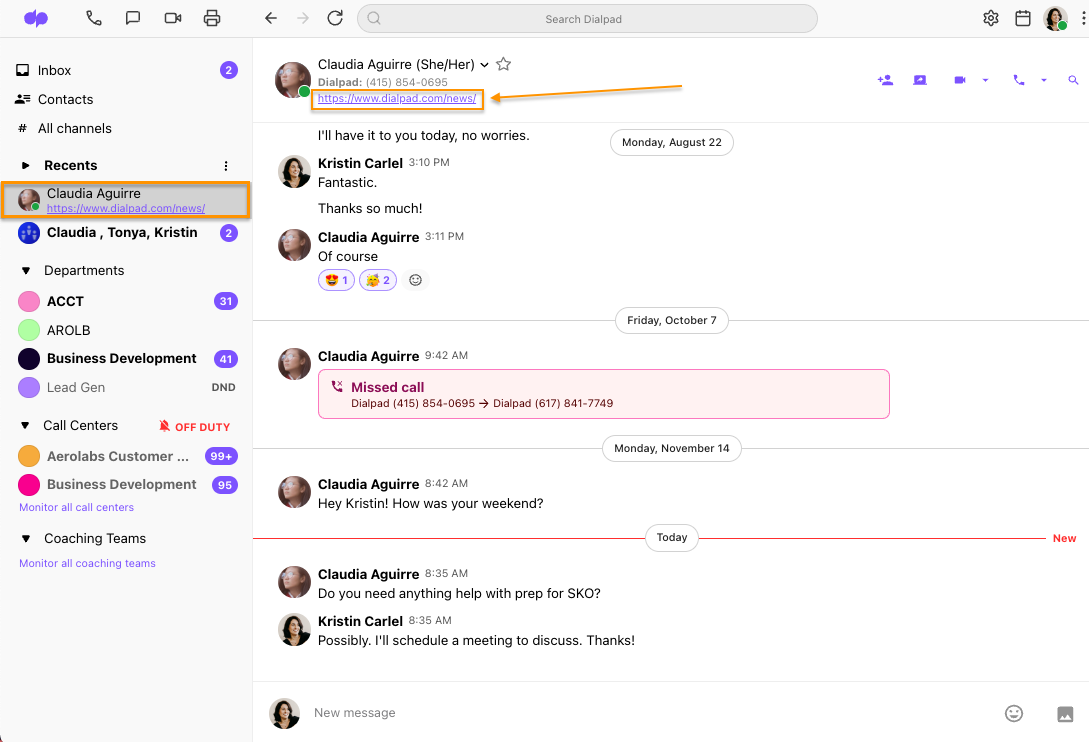 Salesforce Omnichannel Improvement | Presence icons and statuses now link between Dialpad and Salesforce Omnichannel. Not only that, but you can add your own Salesforce Service Channels!
Personal Working Hours Improvement | We've updated the Personal Working Hours settings so that when it is outside of your working hours, you won't receive any message notifications (previously, only calls were blocked).
December 2022
Whisper for Digital Engagement Supervisors | Contact Center Supervisors using Digital Channels can now Whisper to their agents, providing them with invaluable tips to guide them through difficult situations.
Take Over for Digital Engagement Supervisors | Contact Center Supervisors using Digital Channels can now Take Over an Agent's conversation if they feel it is headed in an undesirable direction.
Wireless Screenshare with Room Solutions | Designed for hybrid collaboration, Room Solutions allows Users to walk into a Dialpad Meetings For Rooms equipped conference room and seamlessly shift their meeting from a laptop, or mobile, to the big screen (ie your room TV) with just one simple click.
November 2022
Contact Center Administrator Settings | We've added a Contact Center Administrator Settings feature that enables Contact Center Admins and Supervisors to change their Agents' global status from within the Individual Contact Centers view.
Live Meeting View for Coaches | Coaches now have the ability to view their Trainee's live transcript and join the meeting when on a Dialpad Meeting.
Call Purpose Categories | Dialpad's Ai automatically detects a call's purpose, allocates a category and tags it for you. Call Purpose Categories adapt with the call, and allow Supervisors and Admins to keep their finger on the pulse of the call at all times.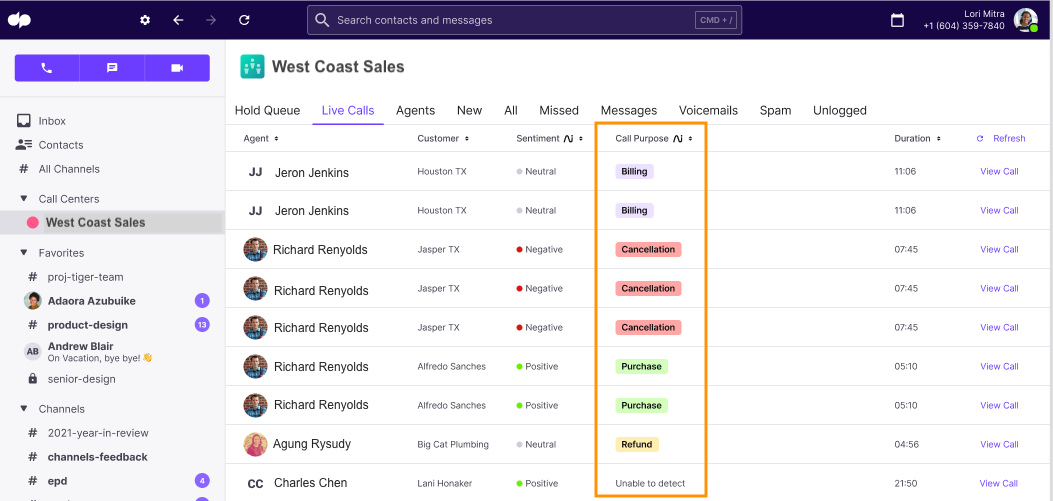 Monitor All Contact Centers Agent Tab Improvements | Contact Center Admins with Office Admin capabilities can now see the full list of all Contact Centers an agent is assigned and manage their DND status for multiple Contact Centers.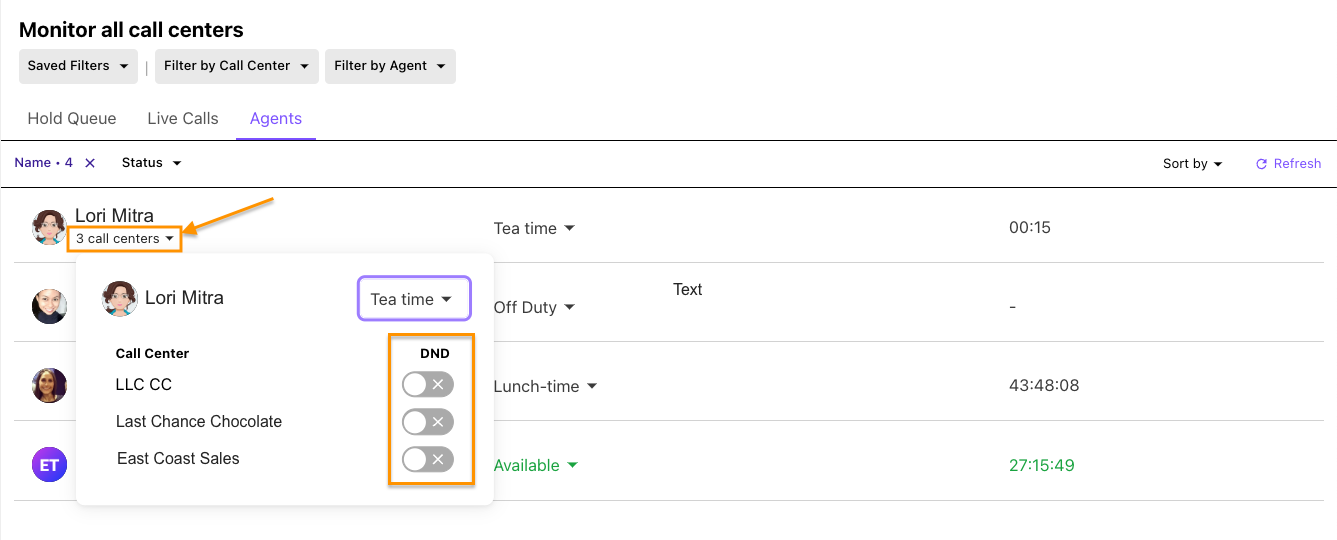 Not only that, but they can filter by all, or some, agent statuses and even change an agent's global status, including Off Duty, Available, and customized Off Duty statuses.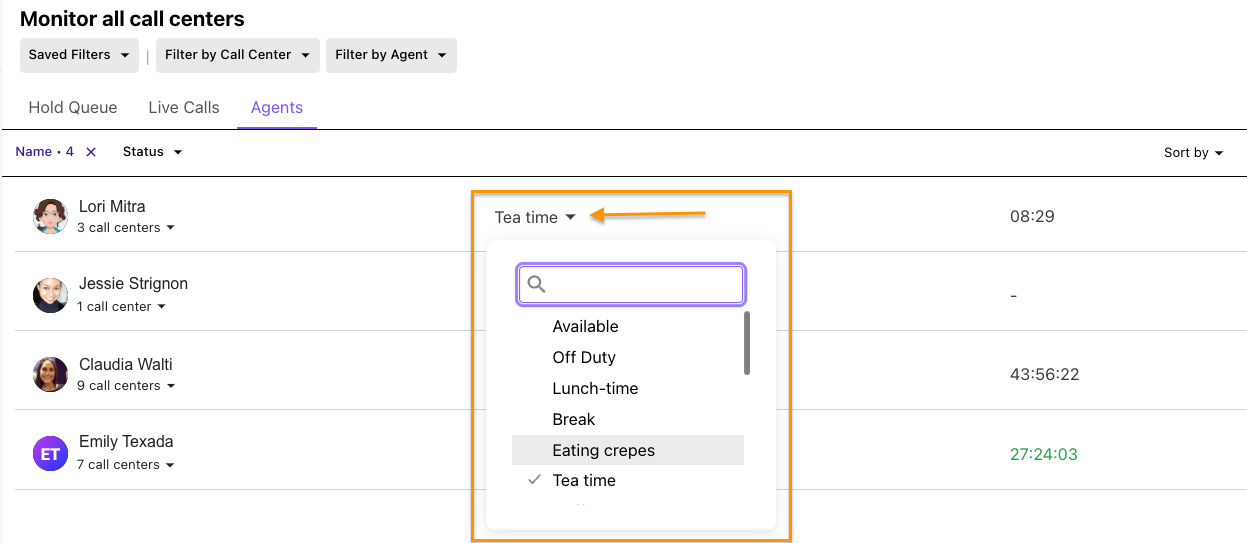 October 2022
Screen recording in Call Summary Views | Screen recordings can now be accessed in call summary views, providing enhanced QA Scorecard functionality. Graders can now watch the agent screen and listen to audio while grading a call.
September 2022
Edit Messages | Typos are a thing of the past - you can now edit 1:1 and group messages that you've previously sent in Dialpad
.

Emoji Reactions | Add humor and delight to your messaging conversations. We've added emoji reaction capabilities to Dialpad Messaging.

Updating users' email addresses | Need to change a users' email address? Now Admins can easily update users' email addresses within the Users settings.
Self-serve Retention Policies | We've updated our Self-serve retention policies so that Admins can update and determine how long companies retain Dialpad data, all the way down to the user level, without having to create tickets or contact customer service to make the change.
August 2022
Dialpad Ai in Spanish | We expanded our Ai powers to more languages and now offer Dialpad Ai in Spanish! Leverage call transcriptions, real-time assist cards, custom moments, and recordings to enable better productivity and increase customer satisfaction.
Analytics Definition Change | We've updated our analytics definitions to give you an even more granular view of your team's data. Be sure to read this Help Center article for the full details.
New Call Dispositions | Admins are able to now create distinct inbound and outbound disposition lists for their agents to select based on the customer call direction. Not only that, Admins are now able to create Hierarchical > Category: Sub-Category disposition lists to get even more granular with their data and agent performance.
July 2022
Dialpad's Voice Intelligence is now Dialpad Ai | With built-in speech recognition and natural language processing, Dialpad Ai delivers insights and automates workflows across employee and customer experiences. You'll now see our beautiful Ai logo where you previously saw the Vi logo.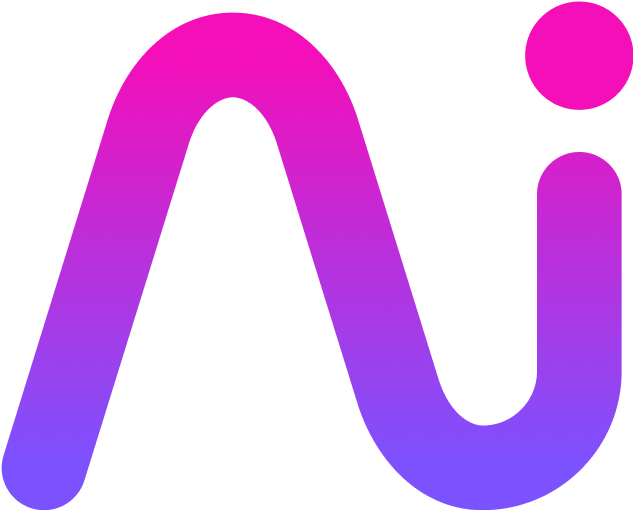 Duplicate a Contact Center | Dialpad now provides the ability to duplicate an existing Contact Center. Take an existing Contact Center and duplicate it with the same parameters, to create a brand new Contact Center.
Ai CSAT | We've made our Ai CSAT even more accurate by allowing calls to be rated on a scale of 1 to 5; no longer just 1 or 5! This improves accuracy, especially for low CSATs (1), which is a massive help in identifying coaching opportunities & customers in the healthcare vertical.
June 2022
Copper CRM Integration | We've launched a fantastic Copper CRM integration for select users in our Early Adopter program. Dialpad's Copper Integration is designed for your contact centers and coaching teams, allowing you to connect to the Copper CRM to create leads, match contacts, and log your calls, recordings, and transcripts.
MS Teams Integration | We've launched a delightful MS Teams integration to select users who have joined the Early Adopter program. The new MS Teams integration enables external calling without requiring the 'phone system' license from Microsoft.
May 2022
QA Scorecards | We've launched the QA Scorecard add-on, allowing you to evaluate and improve the quality of your agent's calls with an objective grading tool that is completely customizable and comes hand-in-hand with unique analytics. Grades can be shared in real-time, or scheduled for a later and we offer multiple methods to share score cards with your agents, based on your team's individual needs. Scorecards can be used on previously recorded calls and allow you to easily identify trends and coaching opportunities by effectively running analytics on your teams, agents, and even on scorecards.
Dialpad Business Intelligence (BI) | Dialpad BI has been released to our Early Access participants and gives you the power of a full-featured business intelligence tool directly on top of your Dialpad data, allowing you to get granular with the information you need to succeed. Use our optimized report templates, or create your own, and drill into specific moments with unique metrics, visualizations, and analyses. It's your data, your way — Dialpad BI makes it easy to find, analyze and share the information you want, whenever you want.
April 2022
Contact Center Improvements | We've been busy improving your Contact Center experience. This month, we added an increased post-call wrap-up time, the addition of Ai CSAT in your Call History for greater coaching opportunities, and a higher Service Level Alert Maximum.
March 2022
Digital Engagement | We launched our Ai-powered Digital Experience, giving you true omnichannel support. Drive smarter, personalized, customer experiences across any digital channel, from one unified screen. Easily engage, share information, and respond to questions using the messaging service/channel platform of your client's choice, and take charge of your team with actionable insights.
Dialpad Self Service | We also launched Dialpad Self Service, your no-code Virtual Assistant that allows you to support customers 24/7 with zero wait times, customizable workflows, granular analytics, and, of course, our proprietary conversational Ai. Dialpad's chatbot can pull from multiple unstructured sources of information, including not only knowledge bases, but also past conversations, PDF documents, and more.
Salesforce Integrations | We've made some major improvements to our Salesforce integration that includes a new interface for the Salesforce integration settings, Dialpad contact matching with Salesforce records, CTI settings control for Dialpad company and Office Admins, and an improved workflow to log calls to cases and opportunities in Salesforce.
February 2022
Channel System Feed Messages | System-generated messages alerting when Users are leaving or joining the channel or the description is updated. This provides visibility to all channel members as to how others are joining or leaving to ensure messages are going to the right people.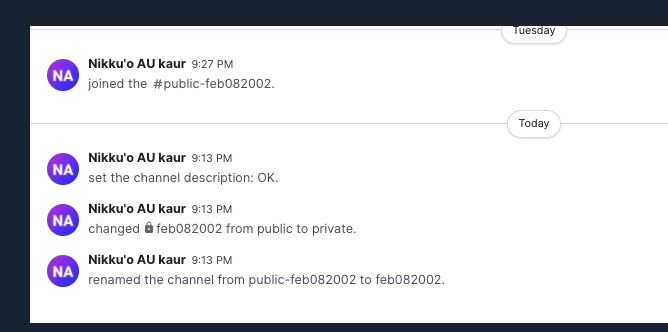 January 2022
Descriptions for Departments and Contact Centers | You can now add a description of your Contact Center or Departments when you create a new one.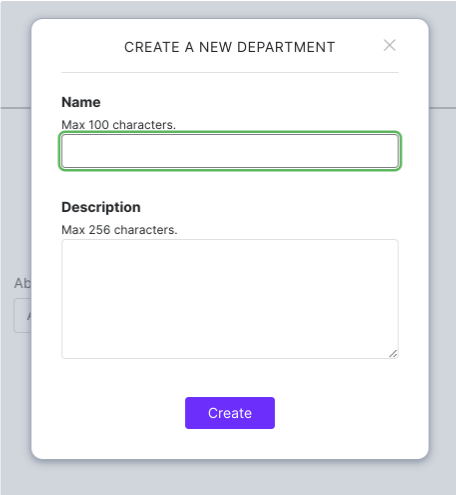 December 2021
Contact Center updates | You can now see the label associated with the Geo Router DID in the call notification window.

Not only that, you can also remove the Supervisor Listen feature at the Contact Center level.

Stir/Shaken attestation indicator on incoming calls | You can now see a simple "checkmark" indicator on incoming calls and call records for calls made from fully attested numbers.
November 2021
Integrating Dialpad Meetings in the Dialpad app | Your Dialpad Meetings history is now available as a dedicated inbound tab in the Dialpad app. Also, you can search keywords in the Dialpad app and see Meetings where that phrase or keyword was transcribed (Vi must be turned on first).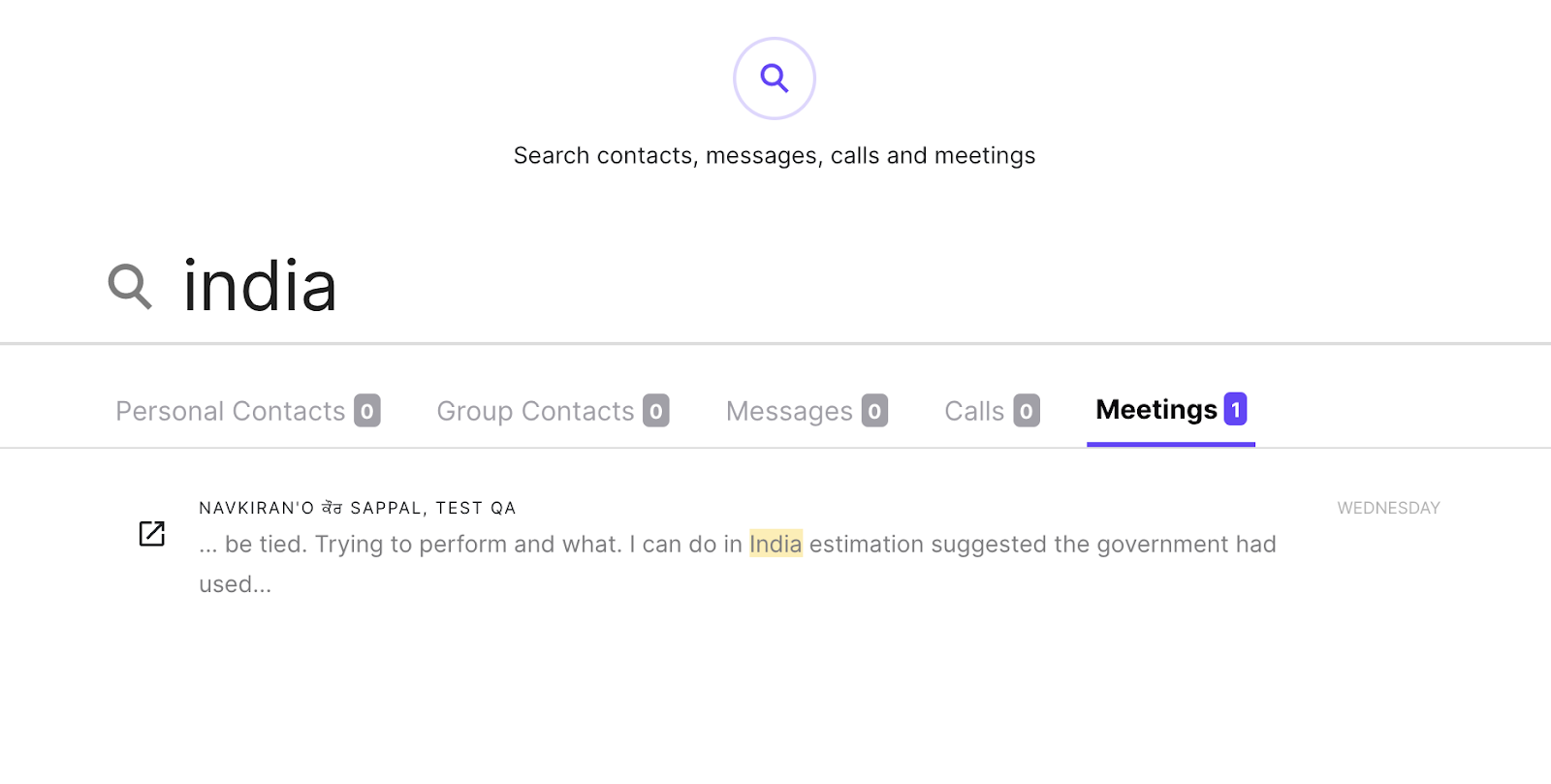 Integrating Zoho CRM with Dialpad | Dialpad contacts can now be matched with Zoho/Account/Contact/Lead/Vendor information. The integration will also log calls and create new contacts/leads for calls from unknown numbers.
October 2021
Improved Call Routing for 'transfer loop' scenarios | Transfer loops can now occur in cases where a caller is manually transferred or when the caller has explicitly requested for their call to loop back to a prior menu or department/Contact Center.
Toggling 'Do Not Disturb' status |Agents can now toggle their 'Do Not Disturb' status on and off.
Opting in and out of text messages | Added the ability for recipients of SMS messages top opt-out, opt-back in, and get basic support information.
September 2021
Block a Contact | Block a contact from their top-level contact details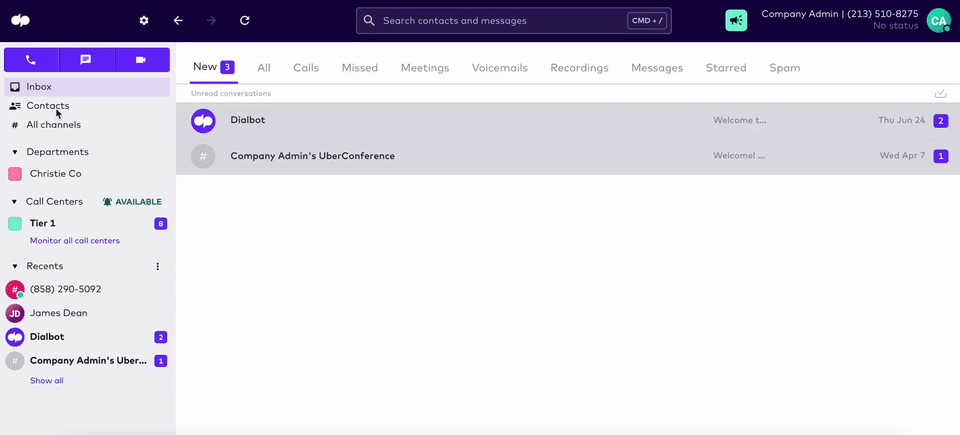 ---
Was this article helpful?
---
---
What's Next