Port In Your Toll-Free US Number
12 Sep 2023

1 Minute to read
Port In Your Toll-Free US Number
Updated on 12 Sep 2023

1 Minute to read
---
Share feedback
Thanks for sharing your feedback!
Need to port in your toll-free number? No problem, Dialpad has you covered!
Let's dive into the details.
Submit Toll-Free Port Request
First, you'll need to provide the account information for your toll-free numbers and return a signed LOA to our Porting team. Please contact them directly at [email protected].
Similar to local number ports, we advise you to first call your current provider and confirm what information to provide Dialpad in order to port your numbers. Requesting a Customer Service Record (CSR) is the best way to gather all of your losing carrier's information for your port.
We want to have all the details correct the first time, as if any amendments are made after submission, the request actually restarts from the beginning and therefore delays the entire timeline.
Check a Toll-Free Port Request Status
Toll-free ports can take 5-10 business days to process assuming no issues with the submitted LOA form. Rest assured we will keep you informed, and when your toll-free numbers port successfully, we'll send an email to the Dialpad Admin.
Toll-Free Calling Credits
In order for your toll-free number to accept inbound calls, you will need to add calling credits to your Office account. Otherwise, you will hear an out-of-service message being played stating: "Sorry, but this number is currently not in service. Please try again later."
Easily add credits from your Admin Portal by navigating to dialpad.com/credits.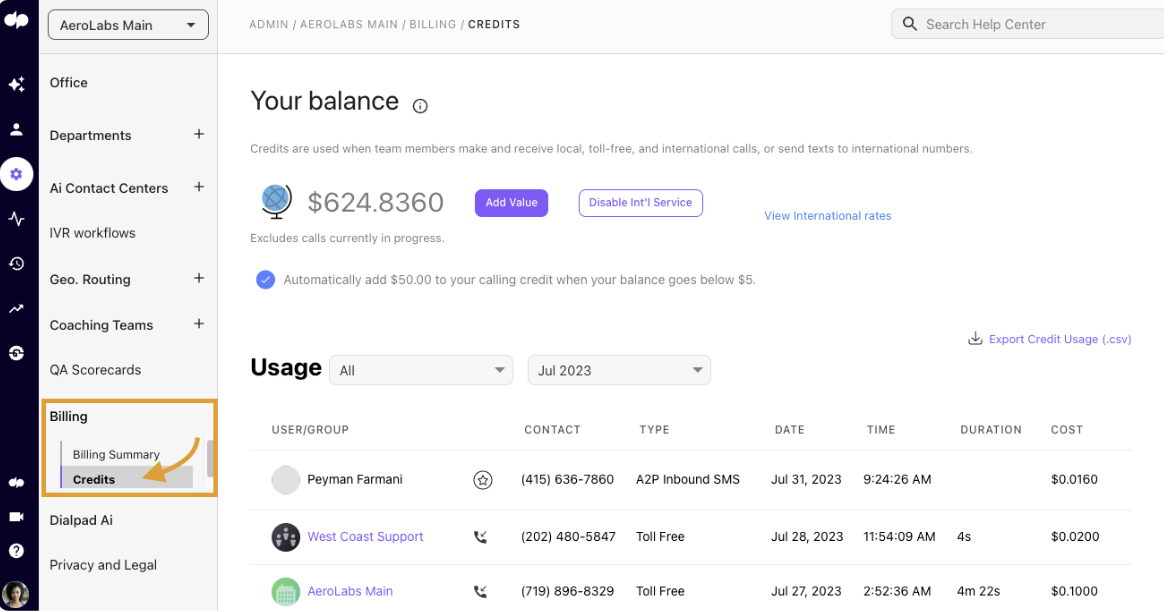 Learn more about call credits in this Help Center article.

Assigning Your Toll-Free Numbers
Toll-Free numbers can be assigned to the following:
Have more questions about porting? Check out our porting FAQs.
---
Was this article helpful?
---
---
What's Next