Extensions FAQs
04 Oct 2023

1 Minute to read
Extensions FAQs
Updated on 04 Oct 2023

1 Minute to read
---
Share feedback
Thanks for sharing your feedback!
Extensions ensure that callers are directed to the right person every time. They can be configured for individual users, room phones, and shared lines.
Let's go over some common questions.
How do I use extension dialing within my company?
You can dial your team member's extension from your desktop app, Obihai, Polycom, or mobile app. Just enter their extension and press call to connect.

How do I know what my extension number is?
You will find your extension number in your User Settings, under your Profile.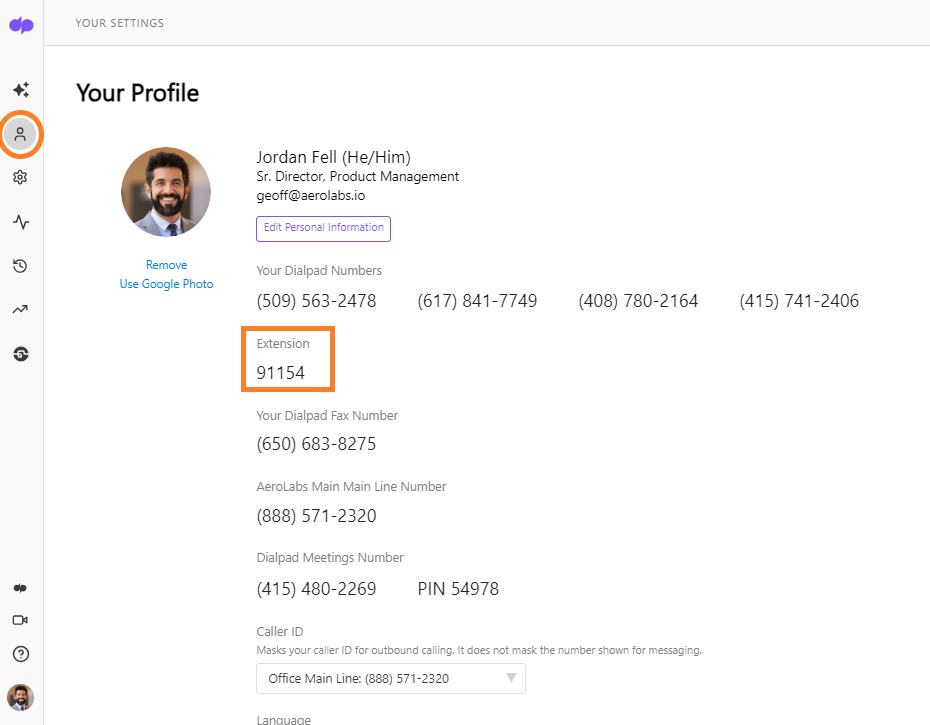 How do I change my extension number?
Extension numbers are set by your Company or Office Admins.
If you'd like to change your extension number, please reach out to them for assistance.
How do outside callers dial by extension?
In order for outside callers to reach your teach members via extension:

What happens if the length changes after extensions have been assigned?
When this length is changed, the currently assigned extensions get wiped immediately. The extensions will need to be remapped/assigned before they start working again.
Can we add an extension to a room phone?
Yes, you're able to add an extension to a room phone.
Can we add an extension to a department or contact center?
Yes, you're able to add an extension to Shared Lines such as a Department or Call Center. Keep in mind that the Department or Call Center must have a number assigned to it first in order for an extension to be added.
If I add a new extension, does that count as a new user?
No, however, you must already have a user in order to assign them an extension.
Can we remove DIDs (individual numbers) from a user and allow them only extensions?
Only if you are on a Contact Center plan. This feature is not available for Ai Voice and Ai Sales users.
---
Was this article helpful?
---
---
What's Next