Using the Digital Engagement Email Channel
22 Sep 2023

3 Minutes to read
Using the Digital Engagement Email Channel
Updated on 22 Sep 2023

3 Minutes to read
---
Share feedback
Thanks for sharing your feedback!
Despite the many available communication channels, email engagement continues to be a proven success throughout many verticals. Dialpad's end-to-end email channel connects to your email provider and allows for workflow automation, skills-based routing, as well as "traditional" formatting options such as rich text, attachments, CC and BCC capability…and more!
Let's take a look at how to use the Digital Engagement Email Channel.
Configure email channel
To configure your email channel, reach out to our Sales team, or your Customer Success Manager to ensure have the best plan for your business needs.
Receive an email
To receive an email via our email channel in your Omnichannel Contact Center, first, make sure your status is set to Available.
Select the name of your Contact Center

Navigate to the

'Your Conversations'

tab

Select the email from your list of

Active Conversations
Reply to emails right from your Contact Center.
Head to the

Your Conversations

tab and select an active conversation.

Select

Reply

Type your response

Select

Send
From the client's perspective, your response will appear just like a "normal" email, even though it was written in Digital Engagement.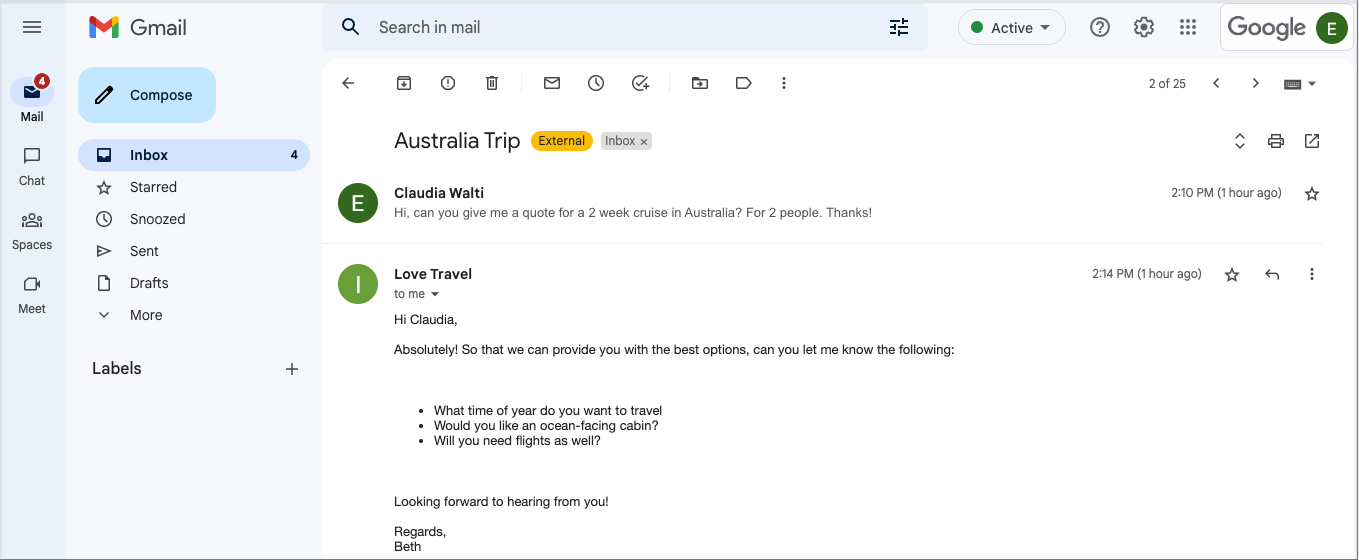 End an email conversation
Email conversations will display in your Active Conversations until cleared.
Once you're done with your conversation, simply click the purple X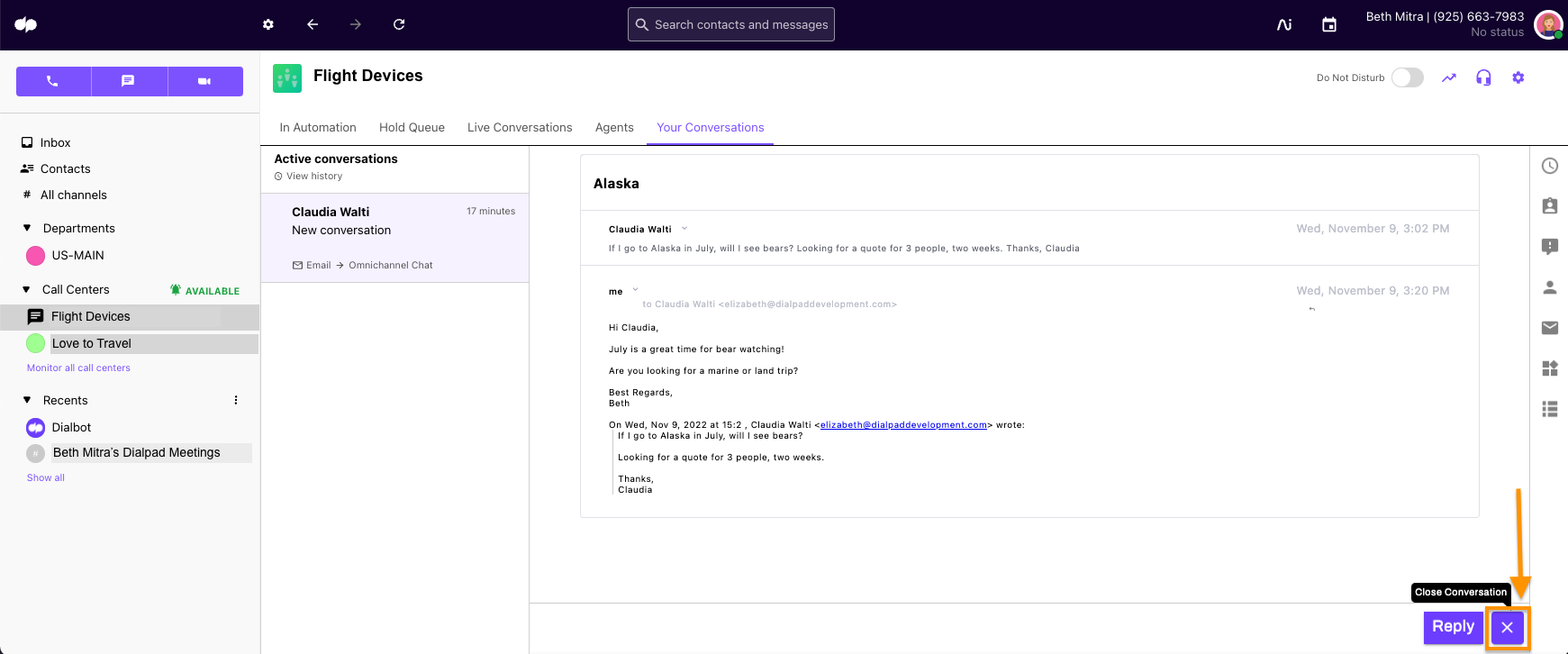 This will remove the email chain from your Active Conversations panel until the client replies to your message (when they reply, you will receive a new conversation notification).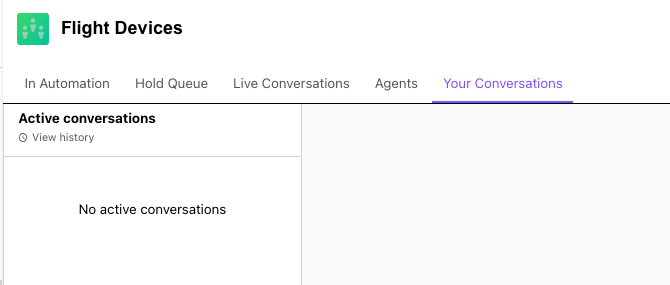 Frequently asked questions
Is there a size limit for photos and attachments?
Yes, however, the limit is configured by your email provider and is not limited by Dialpad. Check your email settings (Gmail or Outlook for example) to verify your parameters.
My company has several email addresses, can I set up more than one email channel?
Absolutely!
Is there a limit to how many active email conversations I can have at once?
Digital Engagement does not set any conversation caps, however, your Call Center Admin can customize the routing parameters.
Can I add a custom signature?
Not just yet, but we are working on it.
Can I use email templates and macros?
Not at this time, but it is on our roadmap so stay tuned!
What if my company doesn't use G-Suite or O365?
Our Digital Engagement Email Channel officially supports only G-Suite and O365. That said, we are actively testing and expanding this channel to extend to other email solutions.
Can I reopen an email conversation?
Yes! Select the conversation from your conversation history and select Reopen Conversation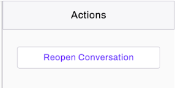 Which email services are supported?
We currently support Google and Azure Cloud email services.
Can auto-replies be sent from an email channel workflow?
Yes, you can create a workflow to send back auto replies to emails based on conditional values.
Auto replies may be based on any type of logic including API fetches for context about the sender email address. You could also do auto reply based on the to address of the email.
Is skill routing supported?
Yes, you can route emails based attributes through workflow analysis:
Channel

Destination email address

Sender email address

Topic

Dynamic API results
Routing options include:
Round robin

Last agent + Round robin
Can we connect to CRM systems?
Yes, the digital email channel has all of the functionality of any other Digital Engagement channel. The same workflow functionality with API calls, processing, and linking to CRM systems are available. Any CRM link can be made through standard RestAPI calls.
We do have pre-built CRM connections with Zendesk and Hubspot.
Is there an email address selector to send emails from a specific email address?
No, the agent receives the email address on a specific account and the reply will follow that specific account.
Can I insert images or URLs into my signature?
Not at this time, but we are working on it.
Are there metrics on handle time?
Yes, handle time is computed based on routing of items to agents and their time to first respond or close the email. Email sessions stay open for the agent until explicitly closes them, working as a task based flow. Separate timeouts can be configured based on the digital channel to allow the agents more time to hold sessions active.
---
Was this article helpful?
---