Auto-Dial to Participants
30 May 2023

1 Minute to read
Auto-Dial to Participants
Updated on 30 May 2023

1 Minute to read
---
Share feedback
Thanks for sharing your feedback!
Have Dialpad Meetings do all the heavy lifting by dialing out to your Meeting's participants. We'll dial out to Participants at the beginning of the Organizer's meeting and allow them to join by pressing 1.
When you use our Auto-Dial feature, participants are not required to enter a PIN, even if the Organizer set one.
There are two different ways you can dial out to participants, lets dive into the details.
Who Can Use This Feature
Dialpad Meetings Business
accounts are able to dial out to Participants automatically.
Organizers can set up a max of 200 auto-dial calls per day
Auto-Dial is restricted to US and Canada numbers — excluding Hawaii or Alaska
Schedule a Meeting
Set up your auto-dial right when you are scheduling a meeting.
You'll see a toggle for auto-dial to Participants. Enable this toggle, add your participants and Dialpad Meetings handles the rest.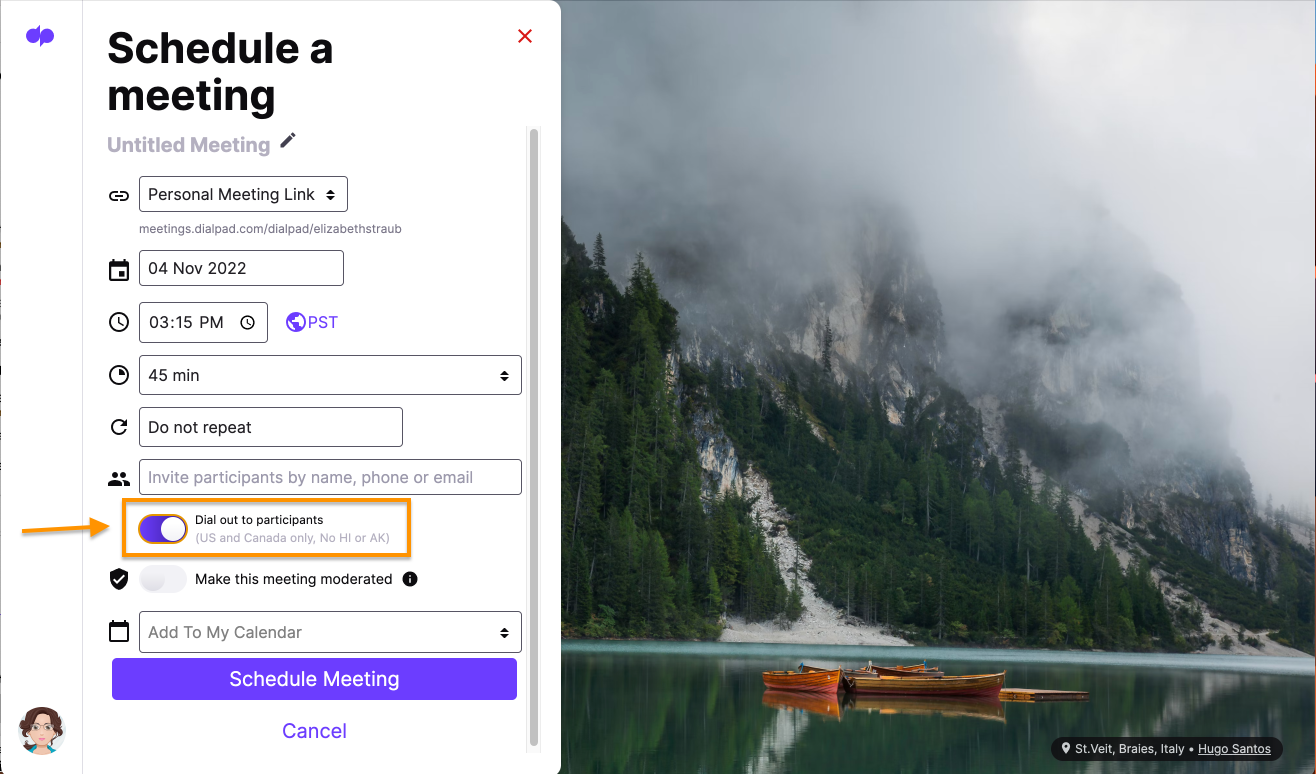 Participants receiving the auto-dial will receive a 5-minute reminder via SMS.
Active Meeting
You can also auto-dial participants when you are in a Meeting.
When inviting Participants, check the box beside 'Have Dialpad Meetings dial out to participants, and Dialpad Meetings will handle the rest.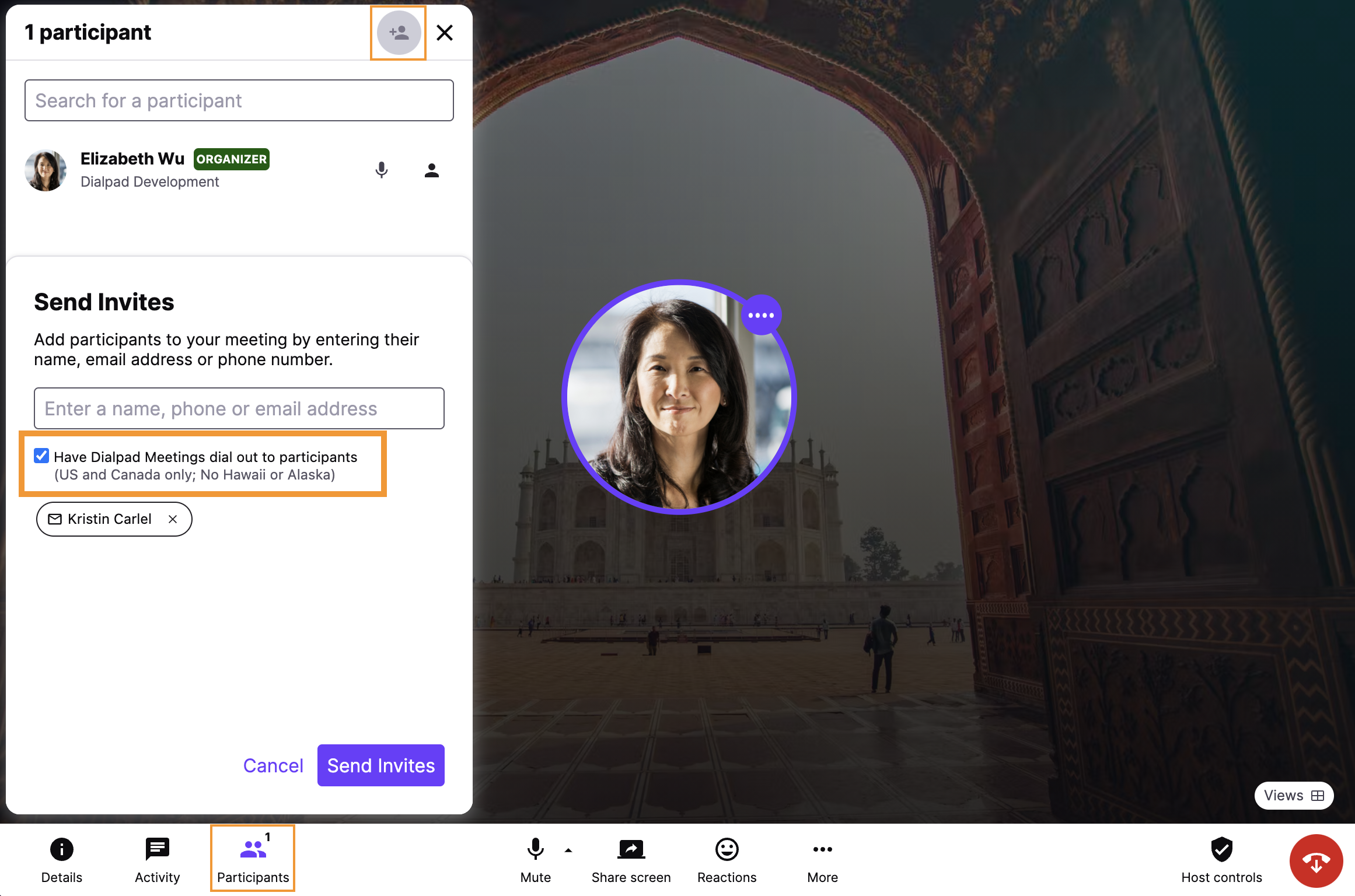 ---
Was this article helpful?
---
What's Next