Dialpad Release Notes 23.04.06
01 Jun 2023

1 Minute to read
Dialpad Release Notes 23.04.06
Updated on 01 Jun 2023

1 Minute to read
---
Share feedback
Thanks for sharing your feedback!

We're always rolling out product updates with new features and capabilities to ensure you get the most out of Dialpad.
Dialpad's desktop app and web portal are designed to live at the center of your business communications — be sure to update your desktop app, or visit Dialpad's web portal to take advantage of our latest improvements.
Let's take a look at what's new from our most recent release on April 6th, 2023.
You'll also discover some bug fixes to improve reliability.
New
Ai for Spain | Dialpad Ai is now available for Users in Spain! Not only that, but Ai Transcription in Spanish is now available in all the Ai-supported countries
Status Visibility | No one wants to forget that they updated their status to 'grabbing lunch' and have it displayed for days! Now you'll see your status message (or a truncated version), in the top header, to help remind you to keep this information up-to-date!

Visual Updates | We're on the roll with perfecting our app design! You'll notice new icons, improved spacing, and hover states.
Use Alias Email Addresses for Notifications | Do you have a group email alias that you'd like to receive email notifications for your Contact Center and Department alerts? Dialpad now lets you configure group email addresses in the Contact Center or Department Advanced Settings.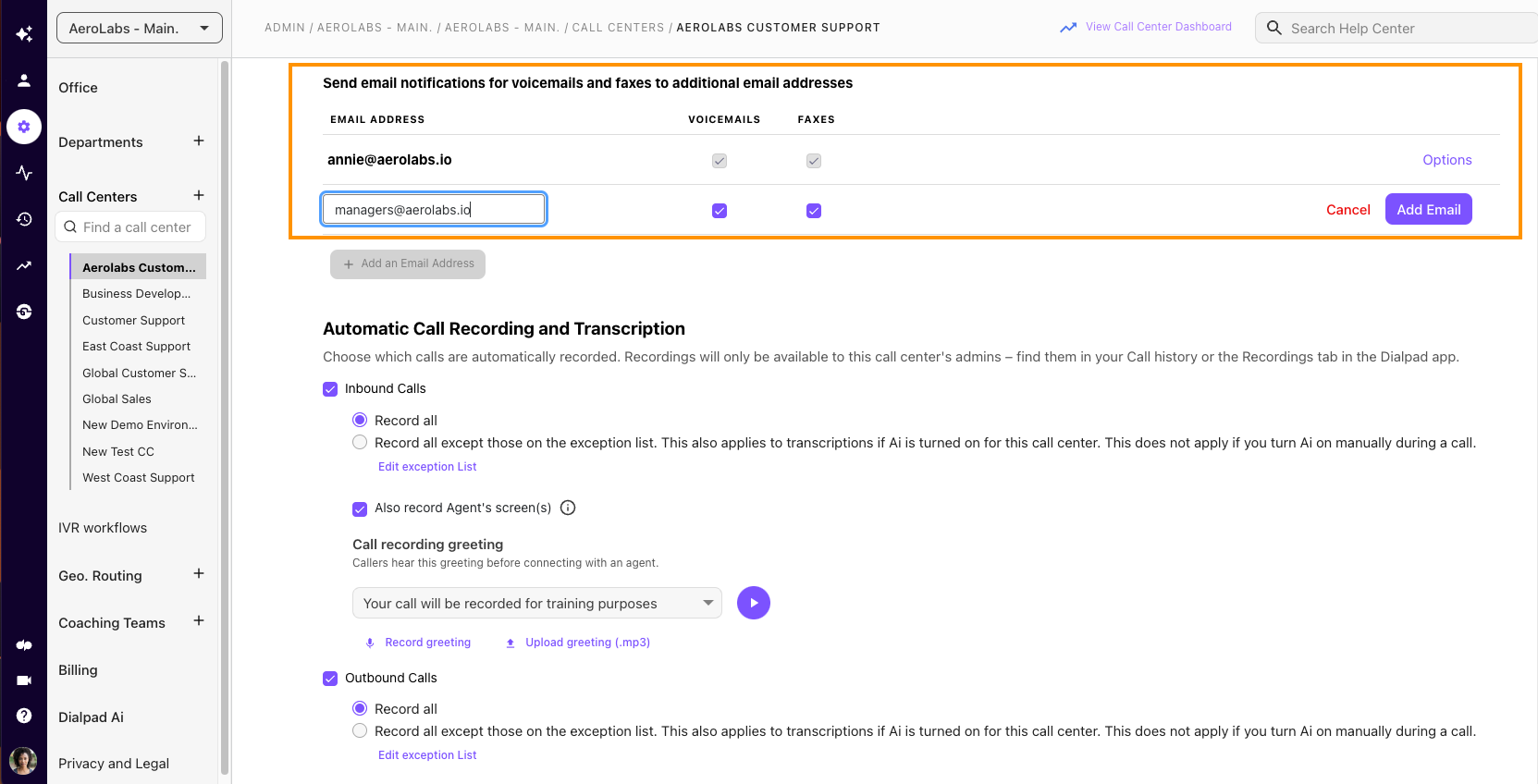 Critical Bug Fixes
Contact Center Supervisor Permissions Bug | A few Users reported that their Contact Center Supervisors had edit access to some routing and IVR settings. This has been resolved to ensure that Supervisors have read-only access to these settings.
Other Improvements
We've also fixed some minor bugs, improving your overall experience with Dialpad Meetings.
Happy Dialing!
---
Was this article helpful?
---
What's Next